Tax Prep Guide for Creatives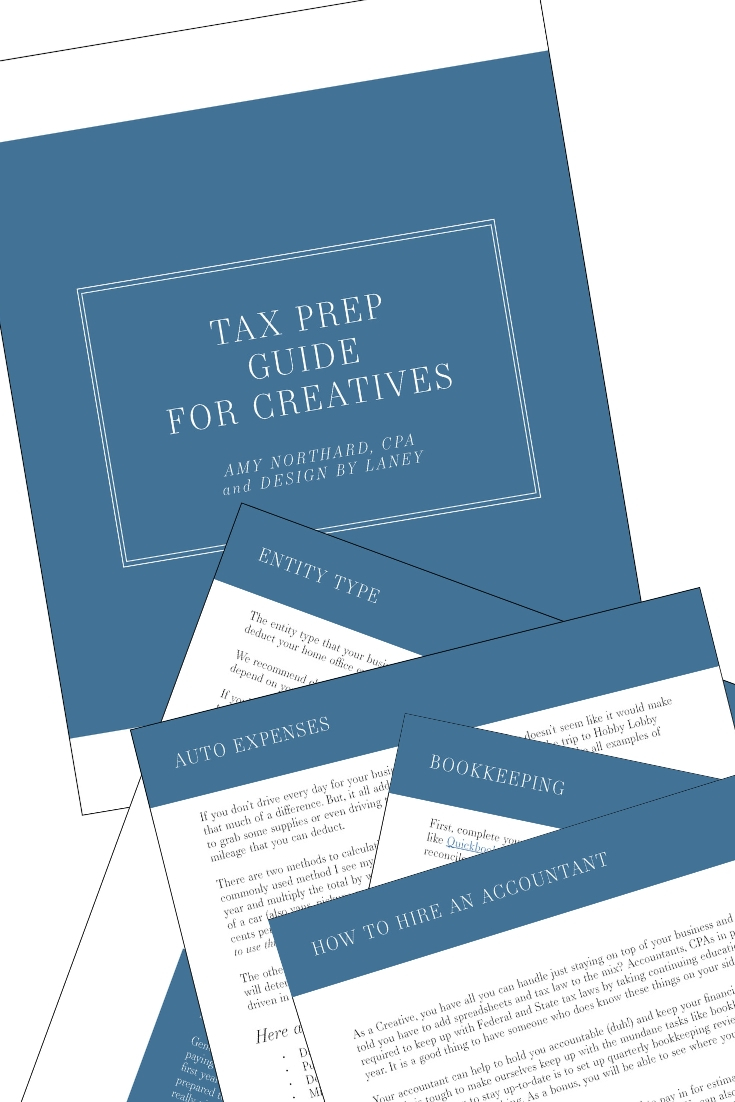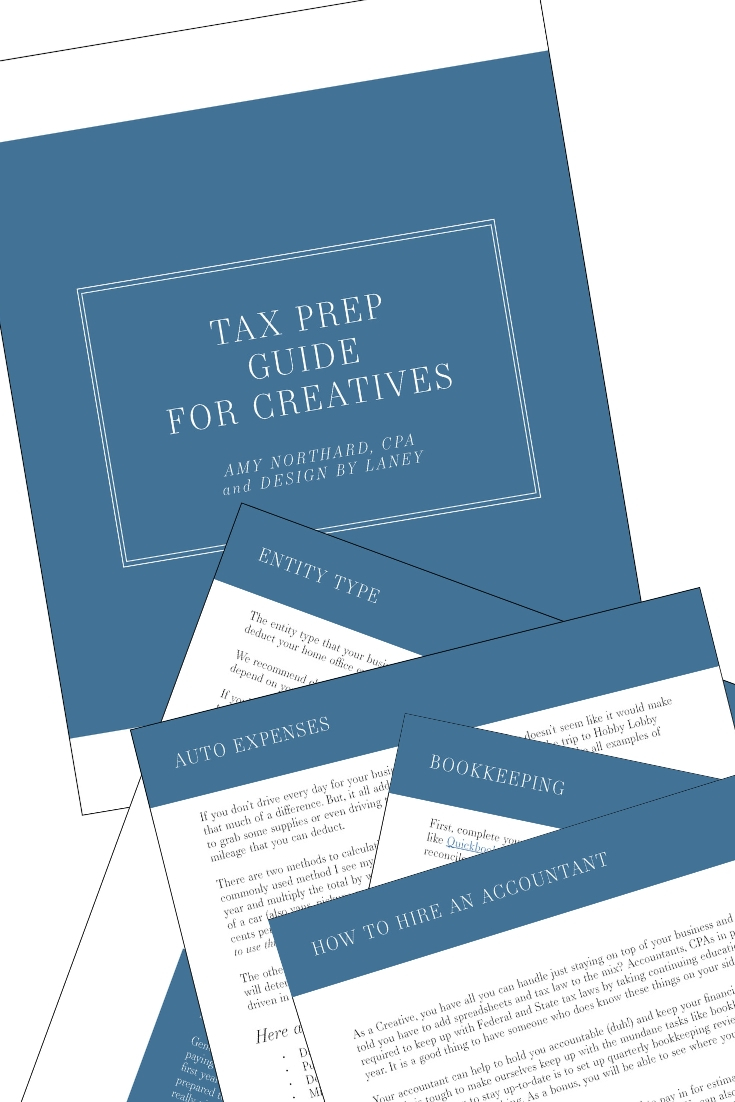 Tax Prep Guide for Creatives
Taxes are hard, no matter what you're doing for work. When you own your own business, not only is it much harder, but it all falls 100% on you - so it's no wonder small business owners have reported Taxes as their top area of confusion.
Enter, the Tax Prep Guide for Creatives, with expertise and official accounting genius from Amy Northard, CPA to creative business owners everywhere, and some additional tips and tricks from Design by Laney on how we've helped make tax season simpler for our business.
You'll learn:
How to Hire the right Accountant for you

What forms you'll need to bring in

All about Home Office and Auto Deductions, to name a few

How the new tax laws have affected small business owners

Who to send 1099s to, and who you should be receiving them from

If you need to and how to file quarterly taxes

How to keep track of your books

…and a few other useful tidbits!
Pick up the Tax Prep Guide for Creatives for everything you need to get started this tax season - as a reminder, taxes are due April 15, and we recommend starting early!